Jennifer Lopez was the centerpiece of the Grammy's Motown tribute, yikes
Jennifer Lopez was one of the few major female pop stars at the Grammys, although when all was said and done, it really did feel like the Grammy producers were making an effort to show more women throughout, especially given last year's much-criticized sausage party. J.Lo turned up on the red carpet with her boyfriend Alex Rodriguez, who tried to participate in music's biggest night. J.Lo wouldn't even let him share her mic during the red carpet interview on CBS. It was pretty funny.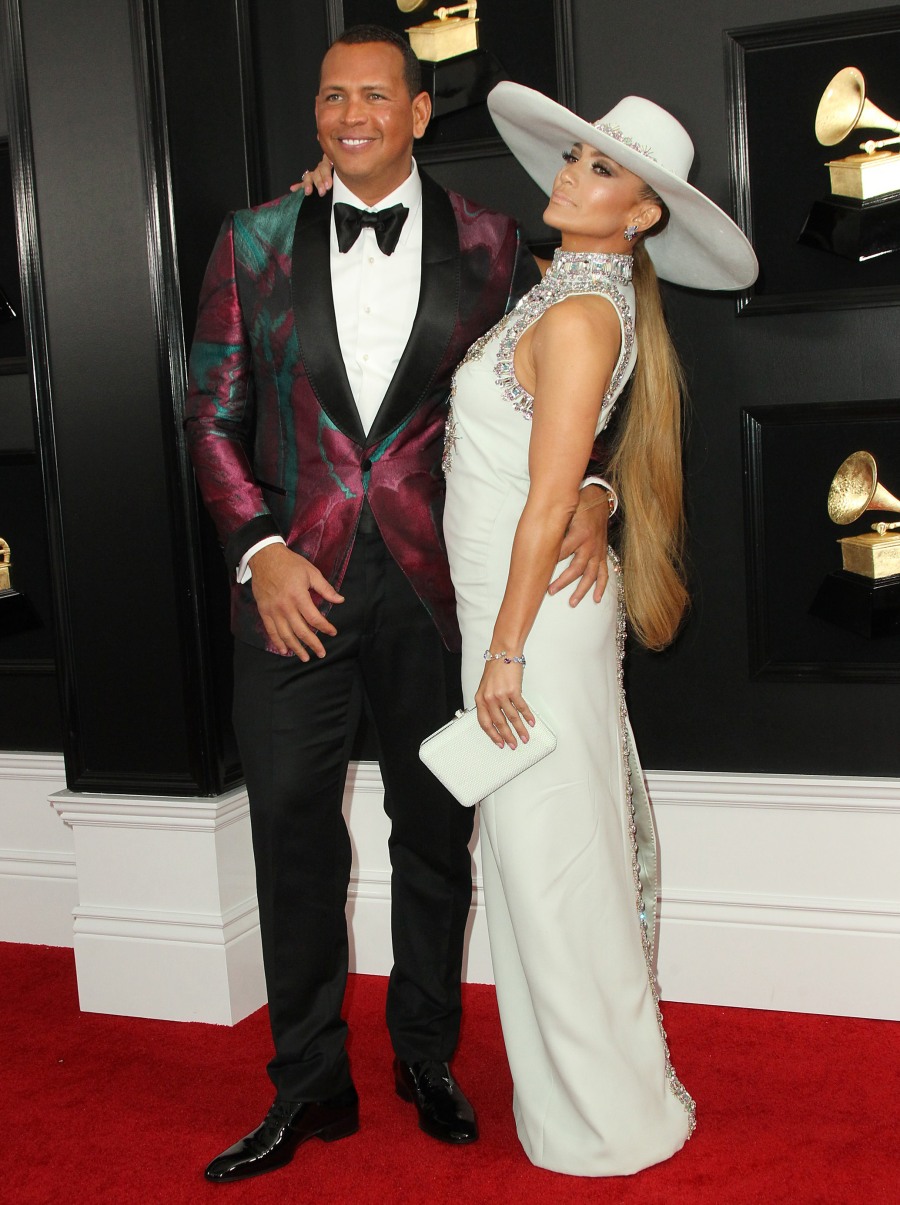 Also funny? Jennifer's red carpet ensemble, which was Ralph and Russo, straight off the runway. The jumpsuit was great, honestly, and if that was it, I would have been all for it. Unfortunately, Jennifer also grabbed a giant hat, which was unwieldy on the carpet and inside. I don't get how giant hats are a thing now.
As for Jennifer's participation in the Motown Tribute…there's backlash and it's WELL deserved. To be fair, Grammy producers knew exactly what they were doing and they were absolutely inviting people to pile on J.Lo. She could have turned it down, especially when it was clear that she was going to be the centerpiece of the "tribute to Motown" despite the fact that she really has no connection to Motown, and (frankly) she's not black. Smokey Robinson defended her, but really… this was a bad decision all around. What were the producers thinking, and what was she thinking?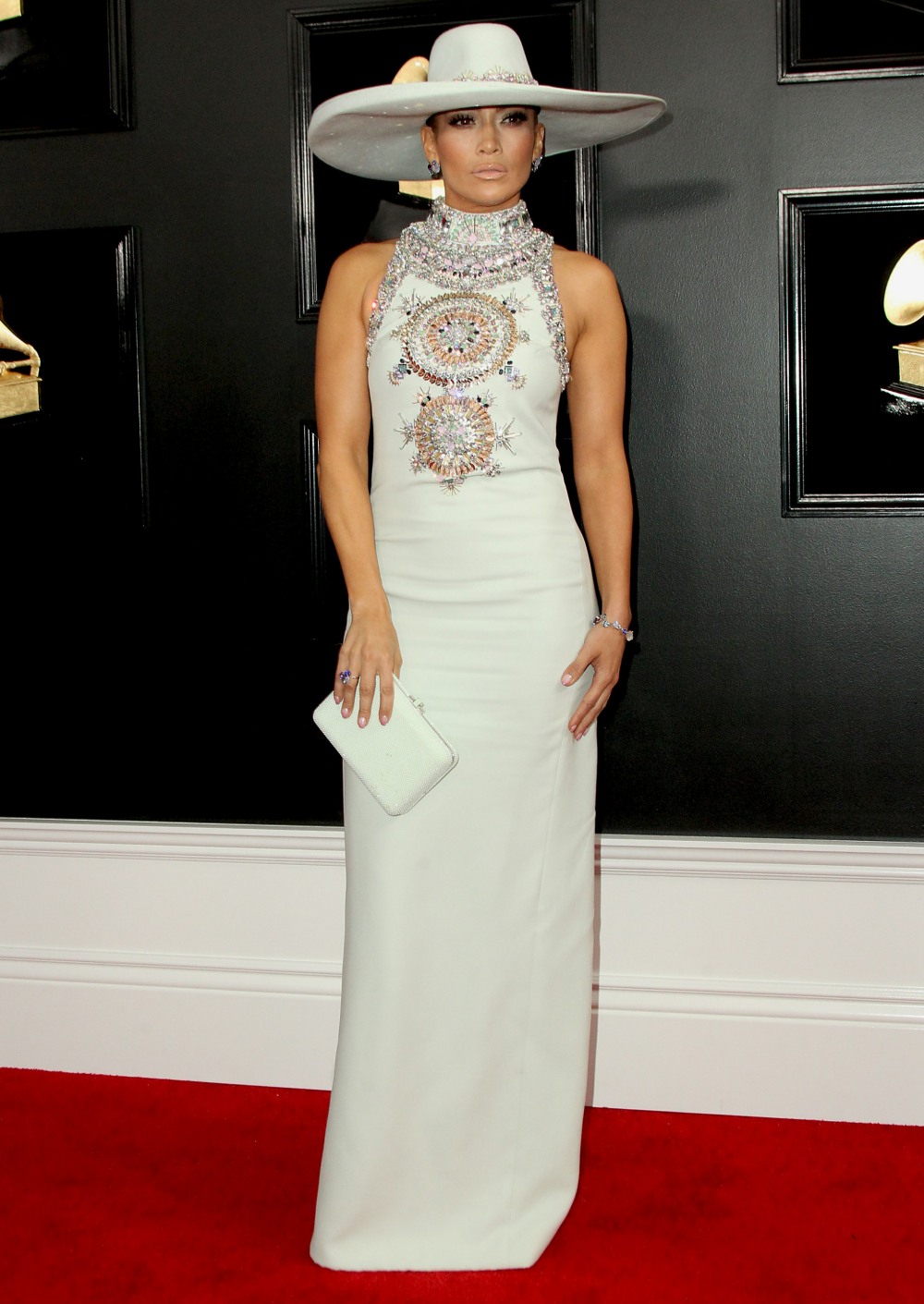 Author